Printing Maps
---
let's begin
There are four options in the CalTopo Print Menu. To access the menu, look at the top of the map viewer for the word "print." The options include the following:
Print to PDF or JPG: This is what most people think of The CalTopo print menu includes options for printing a paper-type or static-image map yourself via PDF or JPG. Another way you might look at this is as exporting some portion of your map as a static file.
Download KMZ or MBTiles File: these are links for exporting tiles for use in Google Earth or Garmin GPS units, and printing a coordinate list.
Print a Coordinate List:prints a simple list of coordinates for the markers on your map.
Order a Map from Mountyn.co: this option sends the file to Mountyn.co for printing on high quality, waterproof paper.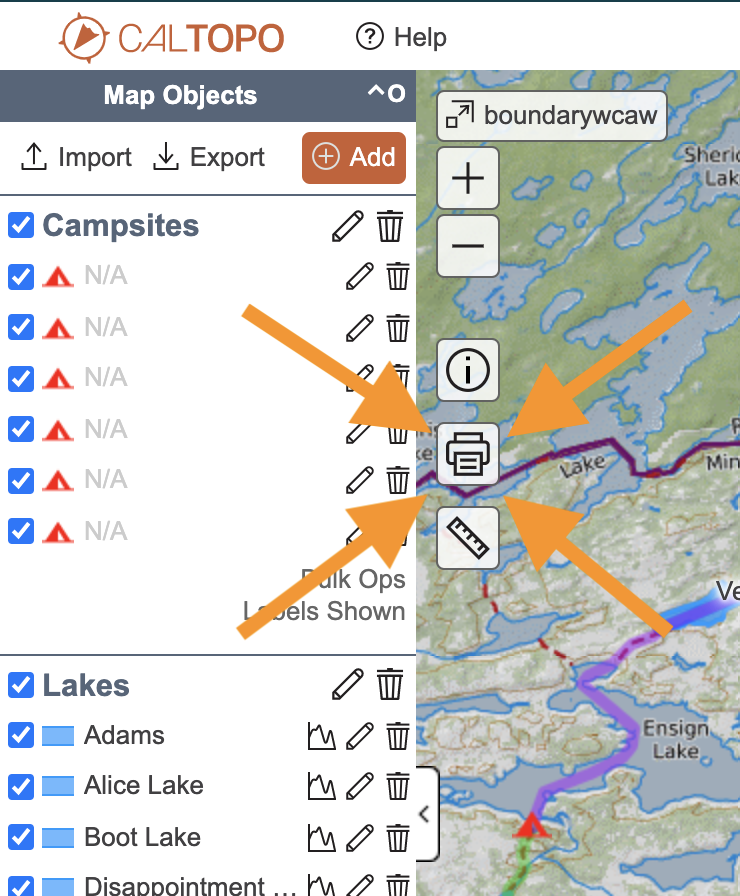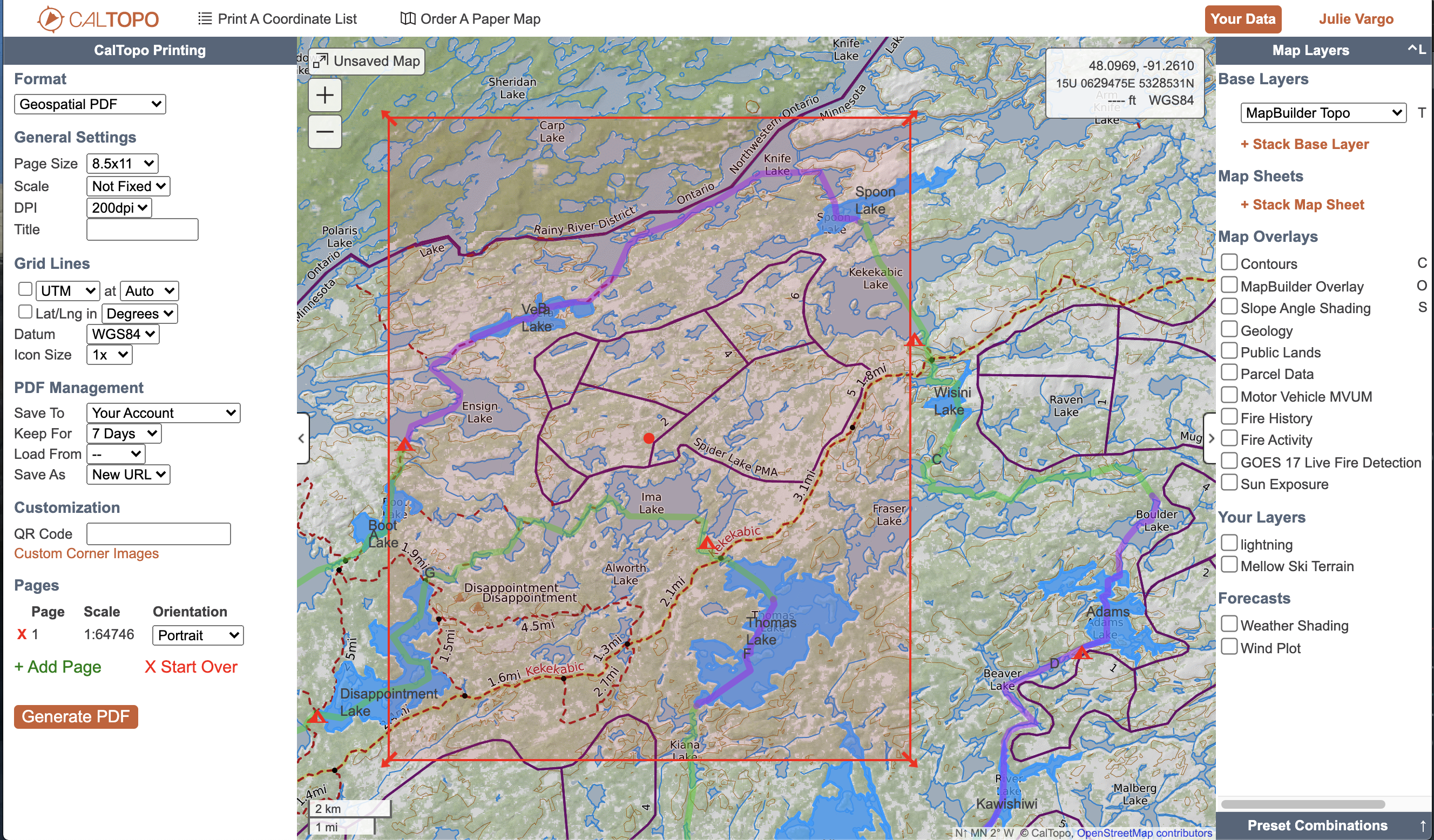 Lessons in this Chapter:
At this time the print function is only available in the web browser, and not on mobile devices.
CalTopo can print using most map layers; Google's layers (e.g. Google Maps or Satellite) are not available for print per license restrictions. You can set layers for the PDF from the main map viewer page before opening the print page, or change and adjust the layers from the print page. When viewing the print setting pages, only the layers and overlays that are permitted for printing are displayed in the layers menu there.
You need to decide which objects from your map you want to print before opening the print page. Select objects by turning the display values for each object or folder on or off. The same is true for labels; turn all labels on or of in the config menu, or set label display by folder. See the lesson on the Config Menu for more information. Objects that are visible in the map viewer will show up on the printed map.
Quick run-through of printing a map via CalTopo.
This short video will walk you through all the steps to go from a map to a PDF file.
---