Sharing and Collaboration
---
let's begin
CalTopo allows you to control who can view your map and what they can do to it. The ability to share your map with whomever you want and collaborate on the same map with other users is an incredibly useful and powerful feature.
Lessons in this Chapter:
Topics on this Page:
Before we dive into how to share and collaborate on maps in CalTopo, let's first look at two examples of why you might want to do it.
Example 1: Sharing your map as part of your safety plan
It is always a good idea to let others know your intended route before you set out on an adventure. CalTopo makes it easy to give others access to this information so that if something goes wrong, people know where you are and what your plan was.
Using the Sharing function, you can easily share your map with others so that they can then view it.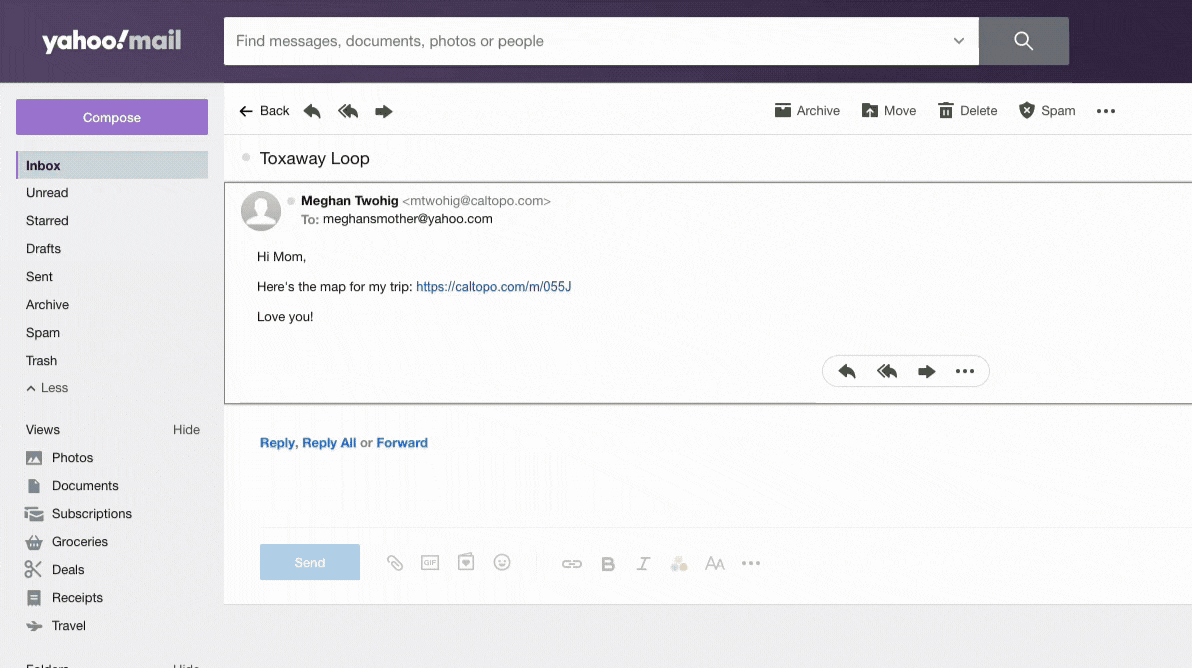 If you want to go a step further, you can record your mobile tracks on the map and, if you have a data connection, whoever you shared your map with will be able to see your tracks updating on the map in real time. For more information on how to record and display mobile tracks, please go to the Recording Tracks lesson.
If you are headed into an area without a data connection but you plan to carry a trackable device such as a Garmin inReach, you can add your inReach as a locator to the map. Position updates from the device will be displayed on the map for anyone viewing the map to see. To learn more about how to add a locator to your map, please see the Other Objects Types and Functions lesson.
Example 2: Collaborating on the same map
Planning an adventure with friends or responding to a first response incident? Well you don't have to create your map alone! Collaborating on the same map with others is incredibly easy in CalTopo. You can create and give other users access codes that will allow them to make changes to the map based on the level of access you assign them. Similar to Google docs, the changes will automatically sync for anyone who has access to the map.
The example below shows two users collaborating on the same map.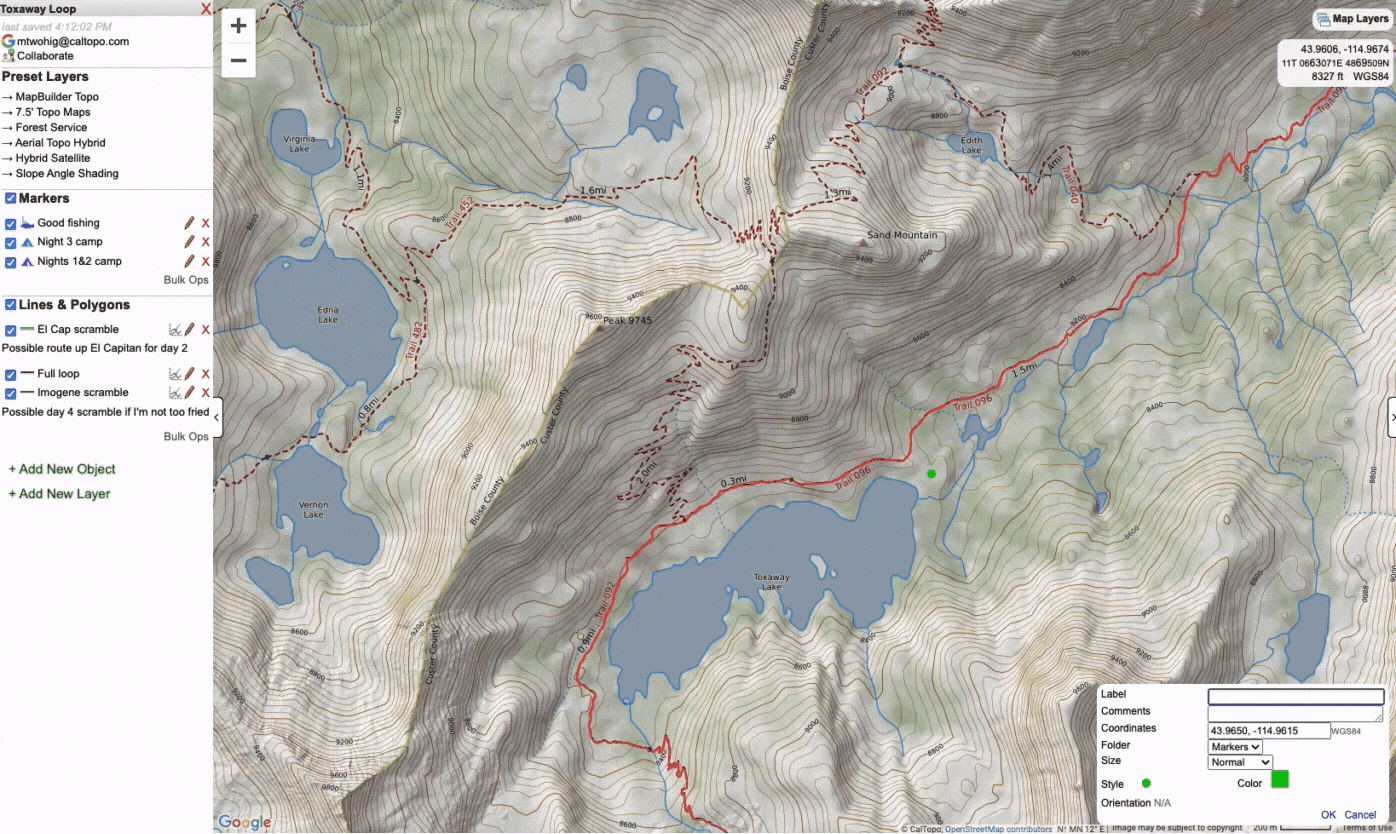 Now let's take a look at how you can share and collaborate on maps in CalTopo!
---